READING COMPREHENSION QUESTIONS (Henry V, IV, iii, 19-68)
<![if !vml]>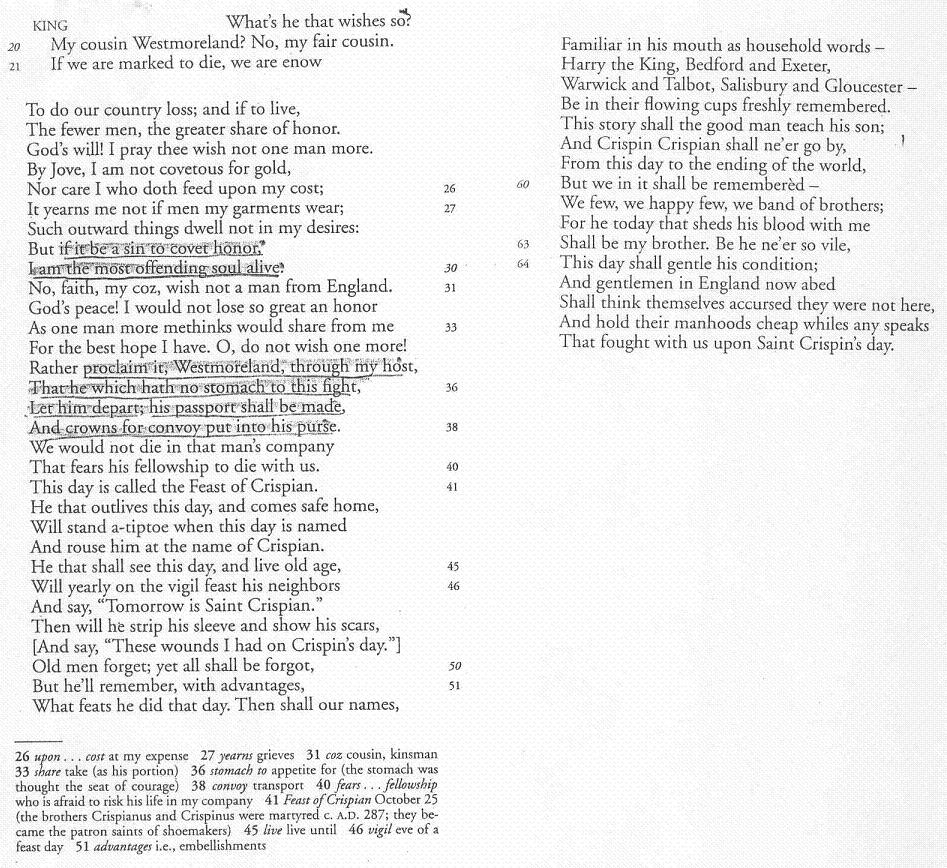 <![endif]>
1. Explain the King's attitude towards casualties in the upcoming battle.
2. What does the King say has little value to him?
3. What does King Henry V hold in highest esteem?
4. How does the King propose to deal with deserters?
5. What is the significance of St. Crispian's Day in the King's famous speech?
6. How does the King propose to treat veterans of the battle ever year on this date?
7. Briefly discuss how the concept of immortality is embedded in the King's speech.
8. What role will brotherhood play in the ensuing battle?