Reading Comprehension – Revelling in Freedom
Mr. Steel
<![if !vml]>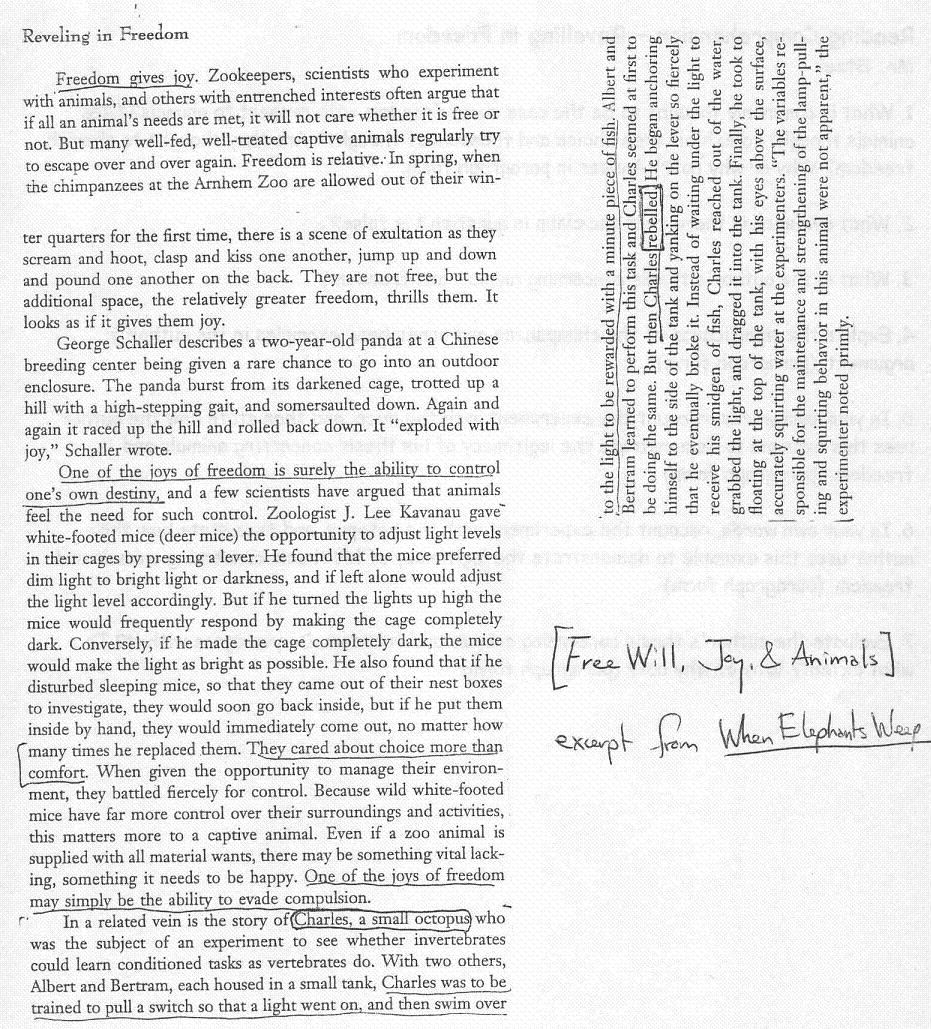 <![endif]>
1. What is commonly thought to be the case about freedom with respect to animals? (Are animals thought to exhibit free choice and freedom of thought? Are they thought to cherish freedom? Why or why not?) Answer in paragraph form.
2. What evidence is there that the claim in question 1 is false?
3. What is the author's thesis concerning animals and freedom?
4. Explain the significance of the chimpanzee and panda bear examples in the author's argument. (paragraph form)
5. In your own words, recount the experiment with the mice, and then state how the author uses this example to demonstrate the legitimacy of his thesis concerning animals and freedom. (paragraph form)
6. In your own words, recount the experiment with the octopus, and then state how the author uses this example to demonstrate the legitimacy of his thesis concerning animals and freedom. (paragraph form)
7. Evaluate the author's thesis concerning animals and freedom. Do you agree with it? To what extent? Why or why not? (paragraph form)